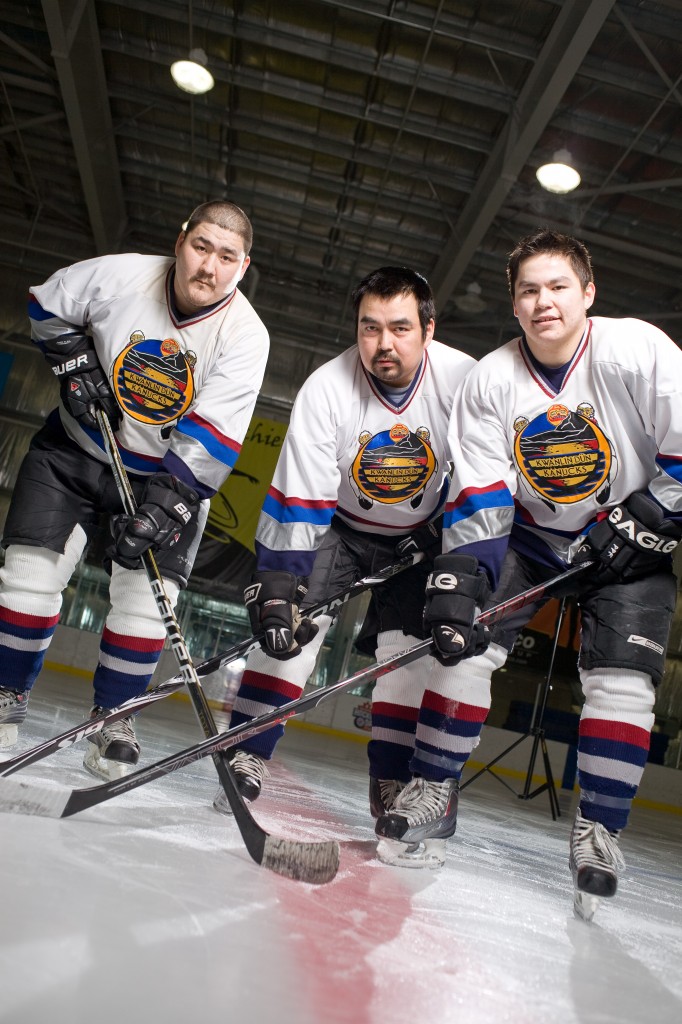 Here's a shot from a photosession with the Kwanlin Kanucks here in Whitehorse. It was for a cover shoot for What's Up Yukon.
Shooting Info: Underexposed the background by about 2 stops. Placed 1 large shoot-through umbrella (with a 580exII flash) high above, almost directly behind me. Placed another 580exII behind the players, camera right, as a rim light. You can see the stand behind the guy on the right.
Shot with a Canon 5D.